GALVANIZED SLOTTED SCREENS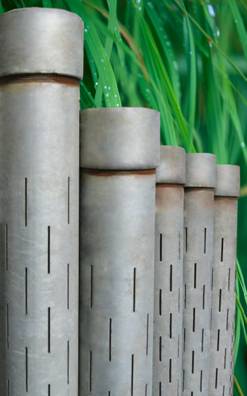 Galvanized slotted screens are a different version of traditional screens as they can be manufactured with quiet small diameters, but their really innovative feature is that slots are directly punched on the pipe with a special plant engineered by our technical department staff.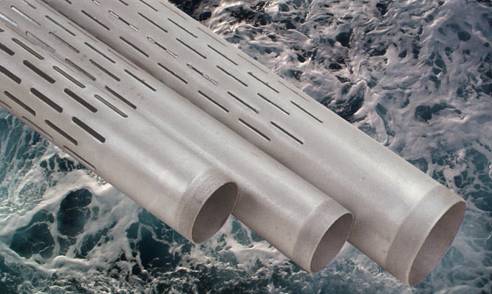 Slots width is 3,2 mm (gravel punching), 5 or 8 mm (net punching) and holes can be made on the entire screen surface or only on part of it.
This type of screen is usually used for artesian wells or drainage in particular working conditions.
GALVANIZED SLOTTED SCREENS RANGE
OUTSIDE DIAMETER

GRAVEL PUNCHING

NET PUNCHING

mm

pollici

mm

mm

42

1'' 1/4

3,2 X 30,0

5,0 x 30,0

48

1'' 1/2

3,2 X 30,0

5,0 x 30,0

60

2''

3,2 X 50,0

5,0 x 50,0

75

2'' 1/2

3,2 X 50,0

5,0 x 50,0

90

3''

3,2 X 50,0

5,0 x 50,0

114

4''

3,2 X 70,0

8,0 x 70,0

141

5''

3,2 X 70,0

8,0 x 70,0

165

6''

3,2 X 70,0

8,0 x 70,0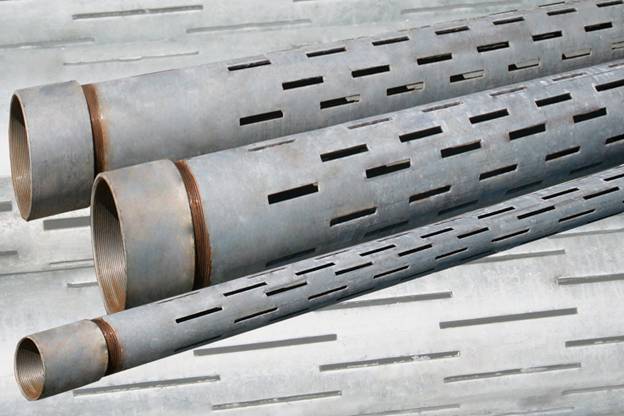 Slots can be made also on welding ends carbon steel pipes coated or not coated

Galvanized slotted screens